Leading Home Remodeler Granite Artists Unveils New Website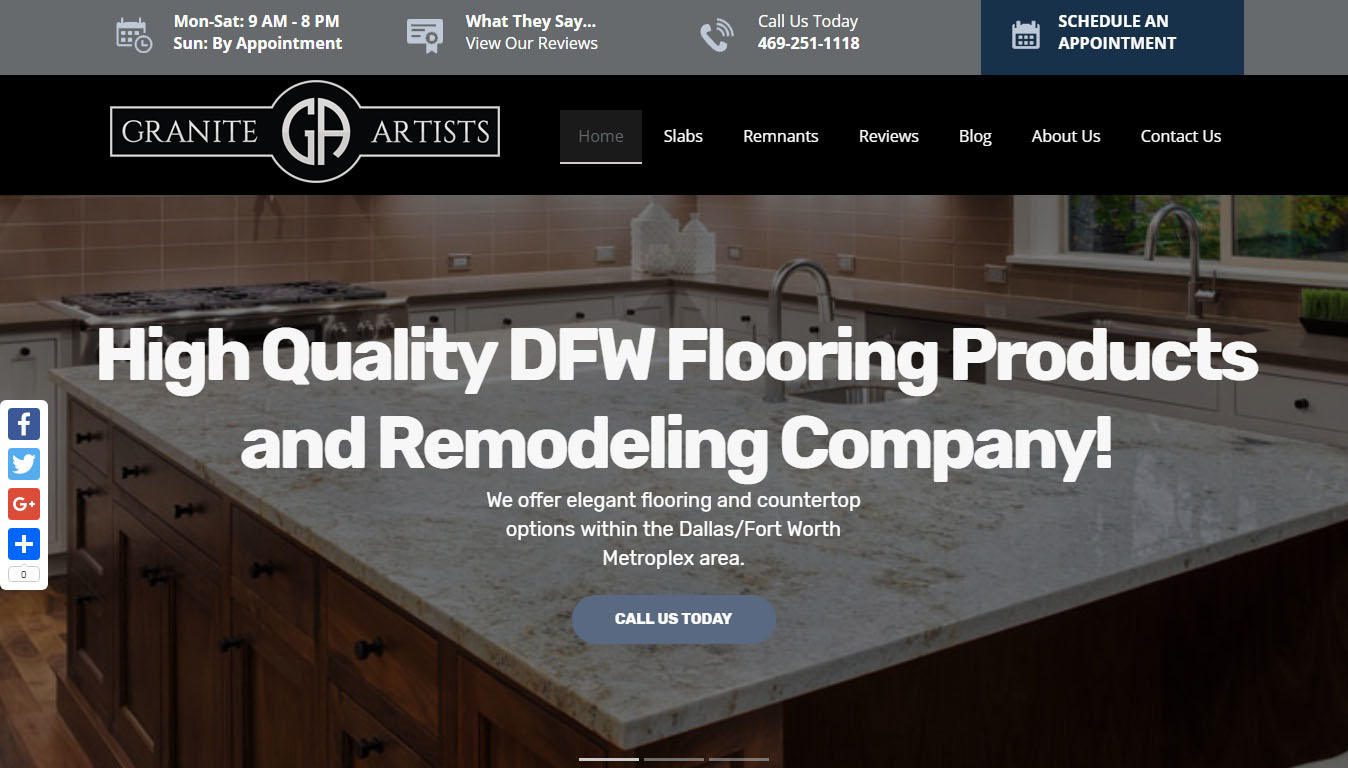 For your kitchen, bathroom, and granite counter top needs, look no further than Granite Artists brilliant new website.
May 20, 2017 – Plano, Texas
Launching an informative and beautiful website is no easy task, but what Granite Artists has done with theirs rivals even their granite and stone services. Now you can visit their brand new and extremely polished website to learn everything you need to know about their kitchen, bathroom, and granite beautification services. Be sure to check out www.graniteartiststx.com to learn more about their exquisite work.
For more than ten years, Granite Artists has offered their premier services to the Dallas/Fort Worth Metroplex area. Offering services such as kitchen and bathroom enhancement amenities, Granite Artists has built up quite the reputation as a provider of luxury and elegance that you cannot find anywhere else. Granite Artists' top of the line products and services are certain to amaze even the most skeptic client.
Granite Artists delivers an exceptional finish the first time, every time, and using only the best materials. These include high quality granite, quartz, and marble to suit any style of home or project you have in mind. It is not just the materials though, that make Granite Artists the first choice for kitchen and bathroom counter tops throughout the DFW community. They pride themselves in their reputation as extremely professional, respectful, and knowledgeable craftsmen. Granite Artists treats every home as if it were their own, and their artisanal expertise guarantees that your project turns out exactly as you envision it.
For more information on Granite Artists' premiere granite and stone, be sure to check out their newly designed website, www.graniteartiststx.com. Its elegance and beauty rivals even their own products, and you are sure to be satisfied by what they have to offer.
3200 14th St #408
Plano, TX 75074