Quartz vs. Granite
One of the longest running, most epic and greatly debated rivalries in home modernization history is quartz countertops vs. granite countertops. The two countertop types have been at the forefront of consumer selections for many years. It's tough to pinpoint which is more popular or more satisfying among buyers. Each has more strengths than weaknesses, and each has the power to upgrade a home from average to great. It's like comparing the Empire State Building to the Sears Tower–they're both awesome. Despite the lack of separation between the two countertops, we'll try to break it down well enough to convince you of one selection over the other.
Durability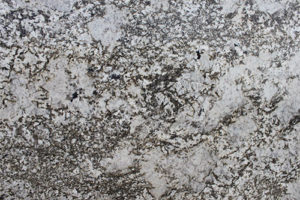 Quartz: Quartz is not 100% natural, but, close to it. Quartz is found to be 95-97% natural, making it naturally durable. It is non-porous, meaning difficult to stain. You'll still want to clean up any spills right away—Quartz is difficult to stain, but not stain-free. The fact that quartz is not heat resistant is one vulnerability, though, that's about it. Quartz should last for the lifetime of the home without having to be routinely maintained.
Granite: As opposed to quartz, granite is 100% natural. However, quartz is slightly stronger than granite. Both are practically invincible. Unless you opt to take a bulldozer to them, both can withstand just about any impact. Granite is porous–you'll want to scrub and clean granite somewhat regularly. Granite is also best kept if re-sealed every year or two. To make you waver even more, granite is heat resistant, unlike quartz.
Durability Winner: Quartz, by a nose.
Design
Quartz: The greatest selling point for quartz is its ability to be customized. Homeowners can choose from an array design options. They can also recommend a design to have manufactured specifically for their home. If you want to add a personal touch, quartz is your best bet.
Granite: The greatest selling point for granite is its uniqueness. No two granite slabs are the same. Furthermore, you will never run into a granite design that matches that of your own home. Design options are basically unlimited for granite. Granite offers a cozy, dynamic feel to a kitchen.
Design Winner: Plead the 5th! This one comes down to personal preference.
Price
Quartz: Price is always the kicker, right? Not so fast. You'll find quartz and granite to be relatively similar in this category as well. Taking into account an average sized kitchen, the total job to have quartz installed will cost anywhere between $1,500 and $5,500 (per homeadvisor.com). Per square foot, quartz will cost between $60 and $90.
Granite: A total job to have granite installed will range from $2,000-$4,000 (per homeadvisor.com). Granite generally costs between $50 and $70 per square foot. Each slab of granite is going to be similar in quality, thus, pricing is often steadier. Quartz, on the other hand, can range in quality. A manufacturer will adjust pricing based on the quality of each quartz slab.
Price Winner: Granite is the better bargain. As long as it is maintained, you're paying less for just about the same.
So, there you have it. Even after an extensive comparison, there is no definitive victor. The best suggestion is to check out some samples and go from there. You have knowledge of each countertop's background, now you just need to decide which is best for your home.
If you're looking for a quartz or granite source, contact Granite Artists. We'll help you find exactly what you are looking for and we'll provide it to you cheaper than anywhere else.