Tips to Choose the Right Granite Fabricator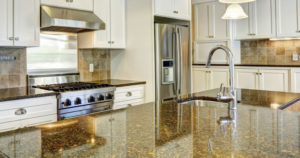 Granite is a material that brings more strength and elegance to your home. Whether you install a granite floor or countertop, you are guaranteed years of protection. First, find the right supplier and installer to work on your project. Learn how to choose granite fabricator that works for your budget and design needs. 
Determine the Prices 
Use free online quotes to compare the costs of different contractors. Good contractors will evaluate your project in detail before making an accurate estimate. Find certain professionals who are willing to negotiate prices based on your satisfaction with their work.  
Look for Quality 
You must see proof of quality before you hire any professional. Experienced granite fabricators have large inventories and allow their customers to browse through their product selections. Visit the store to see a showroom of granite made in different colors, sizes and textures. 
 Choose Knowledgeable Contractors 
Evaluate the amount of knowledge that certain fabricators have in the subject of granite. They cannot just know how to install granite – they should be able to answer important questions about its maintenance. For instance, they should recommend that your granite receives a new sealant every few years. Also, there are certain tests that people carry out to test the quality of good granite. 
Check for a Warranty 
 Some customers are surprised when their fabricators don't know the basics of natural stone. Not all granite installations go perfectly as planned. Some installers accidentally leave behind cracks and chips, while others forget to polish the edges.  
You may need contractors that provide warranties in case the granite fails. Look for a warranty if you are concerned about the quality of your installation. Otherwise, you want to be prepared for an unexpected repair or replacement. Like installations, some warranties last for 20 or more years. 
A good fabricator has a thorough plan to make your granite counter work. If you don't know everything about granite, know the difference between good and bad quality. Learn how to choose granite fabricator by comparing installation prices and reviewing the product selections before you invest. You need highly skilled fabricators to handle your project from start to finish.