Granite is known to be an elite countertop material. There is a reason granite is so common all throughout U.S. homes. It is durable, appealing, and encapsulating. But, is it water-resistant? Before you install your granite countertops or floors, you probably want to ensure such an innocent thing as water or moisture won't ruin your granite. Or any other liquids for that matter. Here's what you need to know about granite's permeability.
Is granite permeable?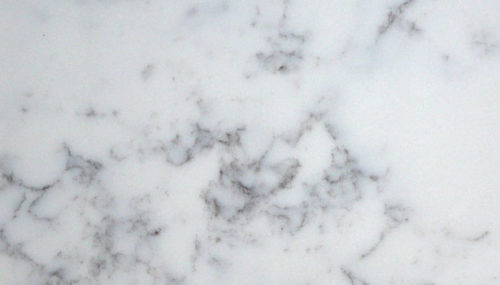 In short, granite has very low permeability. This means liquids have a very difficult time penetrating its surface. Now, is granite 100% water-resistant? The answer is no. Water can seep through the surface over time. It is difficult, however, for water to seep through. Only if granite is exposed to a liquid for a lengthy time period would it allow the liquid pass through. Therefore, simple precautions such as cleaning a spill immediately or running a wet sponge across your granite countertops after a cooking session will prevent liquids from seeping through. After all, an additional benefit to granite is its very basic maintenance.
Testing granite's permeability
Speaking of simple tasks, a very simple process exists to test the permeability of granite countertops. If you're interested, drip a few droplets of water onto the granite. You'll get an instant result. If the droplets scatter or run, your granite needs to be sealed. If the droplets keep their form, your granite is in good shape and does not need to be sealed. Scattering water will evidently cover a greater area, giving it more opportunity to find a spot to infiltrate. If a liquid gets through, it could cause cracks or unwanted color spots to the granite.
 Sealing costs
Sealing your granite countertop will cost anywhere between $75 to $400, depending on the size of the countertop. The low end pertains to do-it-yourself sealing. In this instance, you would just need to purchase the sealant along with a couple of other basic supplies. However, professional sealing is recommended. It may cost towards the higher end, but it will be well worth it as a professional will get the job done properly. More often than not, if you can afford granite countertops then you can probably afford a re-sealing every one or two years (as professionally recommended).
Granite's permeability, or lack thereof, is yet another reason to grace your home with its presence. In comparison to other top selling countertops, granite is arguably the most well-rounded. Quartz is right there with it, though, quartz generally costs more than granite. Marble is beautiful, but its costs more as well, plus marble has a few more drawbacks than granite. All in all, there is a lot to like about granite, including its resistance to water.
Granite Artists
For your granite needs, contact Granite Artists. We sell granite and we install granite. You can trust us to fulfill the vision for your kitchen or bathroom. You can reach out to us by phone, website, or you can visit our showroom in Plano, TX. Granite Artists looks forward to helping you!